Here is a listing of our upcoming festivals and special events.
Elmwood Festival of the Arts
All day

-
Elmwood Avenue
700 Elmwood Avenue
US
(716) 830-2484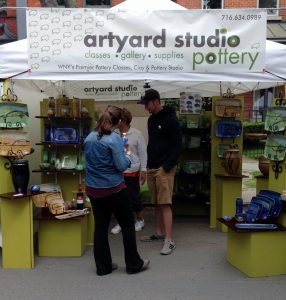 With more than 170 artists and craftspeople selling work done in 16 different mediums, you're sure to find something you love.
Welcome to the fourteenth annual community celebration of Western New York's creativity. Even though we are a not for profit corporation we have worked very hard to be non-corporate in our ways and appearance.
We have strived to enable creativity and for it to thrive in a family-oriented venue. Please take the time to check out the whole festival with loved ones. Turn NaNa on to composting in the café, or dance to salsa music with your children or best friend in the Dance Tent. Make a solar powered lantern in Kidsfest with your little sister.
It's a great place to get your gift shopping done. When you spend a dollar at an artist's booth you are supporting a bottom-up economy, an economy that is more sustainable and, I feel, more interesting in the long run.